Ergo Blue is low cost emergency app
Aeronautical Data Systems (ADS) has launched Ergo Blue, a low cost alternative to its Ergo360 app, which was recently added to the FAA's approved technologies for pilots' Electronic Flight Bags (EFBs). With the simple input of two airport identifiers, Ergo Blue provides a visual picture of an aircraft's position relative to airports and ships within the region.
Thanks to negotiated vendor support and the elimination of the oxygen/fuel range data included in Ergo360, Ergo Blue is available for a minimum subscription length of just one week.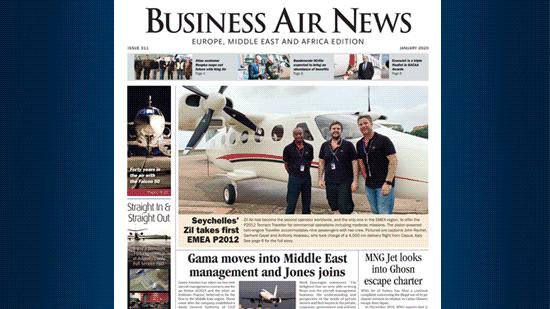 With Ergo Blue, should an aircraft need to make emergency landing, the pilot has an immediate visual picture of the best options, including ships best positioned for quick rescue. The app can also transmit a continuous mayday call (voice and data) over the maritime distress frequency, Channel 16, which provides ships within VHF range with continuously-updated aircraft information, including its changing position as it makes its water landing.
"This is a big step forward in aviation safety," says ADS CEO Jim Stabile. "Whether it's a decompression event or an engine fire, emergencies put pilots in task-saturation environments that can seriously jeopardize the safety of all on board. Our Ergo Blue app drastically improves over-water flight safety, at a price point that can fit any budget. With the increased flexibility of week or month-long subscriptions, we believe we've eliminated any barriers pilots may have in incorporating this life-saving tool in their next flight plan."
Ergo Blue utilizes a detailed airport database, including facilities that may not be listed in the FMS, and a live-streaming maritime database of 220,000 ships. Fixed and mobile offshore drilling rigs will be added to the database later this year. The ships' automatic identification system (AIS) data includes vessels' speed, direction and country of origin. Ergo Blue can transmit an automatic mayday distress call on a continuous 2.5 minute loop and updates all pertinent aircraft location information at each interval. All ships within VHF range (potentially 200-250 nm depending on altitude) will receive this call which is formatted to maritime protocols.
https://www.businessairnews.com/mag_story.html?ident=17392